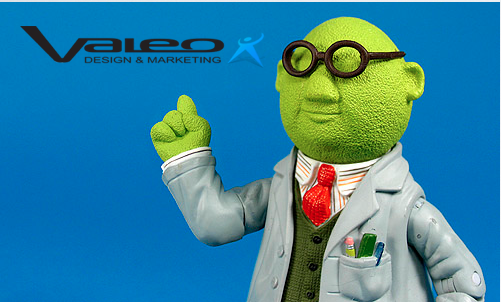 How to Write a Blog Post in 5 Easy Steps
Social Media may be the hot topic for online marketing, but you still need to put out quality blog content regularly to get noticed on the web. Check out our 5 Ingredients for a how to write a blog post that stands out and catches attention
1. Choose Content that Readers will Actually …Read.
When it comes to writing blog copy, content is still king. If you write about a topic that's interesting and present in a way that's entertaining and easy today, you'll have a successful blog post. For some topics, that might not be an easy task. Here are a few ways to make your blog post creatively and effectively stand out.
Newsworthy – If you can tie your topic to something happening in the news, chances are, people will be more interesting in readin git. For example, if your topic is about creating SEO friendly web content, connect it too the newest Google Panda update or something else happening in the online marketing world.
Use Numbers/Statistics – People like to look at numbers. Start in the title by formatting your post around a numbered list (i.e. The 10 Best Things about Google+) Use statistics in your body copy, but only in moderation. Too many numbers can drive people away.
Start a Conversation – A successful blog post will encourage readers to interact and give their thoughts on the topic. Always try to make your post a part of the ongoing online conversation. Ask readers questions or start a debate. (Mac vs. PC or Iphone vs. Android usually get people fired up)
Instructions or How-To's – The more actionable your post the better. People are attracted to information when they can pick up a new skill or walk away with a better understanding of how to do something. Write a step by step guide on how to do something you've already mastered.
Be Clear and Direct – You should strive for clarity in every aspect of your blog post beginning with the title and all the way through the body copy. Make your message clear, and don't try to hide promotional statements. People can detect when they are being sold to. Put out information that is fact-driven and informative.
2. It Starts With the Title
The most important factor in drawing readers' attention is the title. Your title can make or break your blog post, and a clever title that stands out can have a tremendous impact on increasing the readership of your content. Here are five characteristics that can get your blog title notices.
Actionable – Like we said before, your post should be actionable. Use action verbs in the title for that extra something. (i.e. Get Noticed on Google, Become a Facebook Expert)
Brief – Long titles will ignored. Try to get your point across using 10 words or less.
Keyword Friendly – If want to get the best SEO benefits, add keywords to the title.
Intriguing – Make it interesting. Try to be creative while urging people to read your post.
Direct – Your reader should have a clear understand of what he or she is about to reader from the title alone.
3. Images Grab Attention
A blog post without images is just a long block of text that nobody is going to read. The more visually appealing your post is, the more likely it is that you'll hold the attention of the audience. Every post should have a least one image, but try to include as many as you can without going overboard. Always try to keep your images relevant to the post itself. You'll always be more successful in getting your point across with a picture, graph, chart or other visual aid.
4. Formatting
Like I said in the last point, your post needs to be visually inviting. Another way to achieve this is through clear formatting of your text. H Tags can be your friend for more than one reason. Clearly marked headlines will give your audience a clear understanding of the points they should take away. For example, take a look at this blog post. We've clearly marked each section with a headline, and divided the sub-sections up using bullet points. Use bold text for information you really want to communicate.
5. Be an Expert
No matter what your level of expertise actually is, always write like you're an expert. A lack of confidence in the subject your blogging about can show through in the copy. Have confidence in the points you're making and don't be afraid to make assertions that stand up for what you're trying to say. Put these five tips together, and there you have it: you now know how to write a blog.
https://valeomarketing.com/wp-content/uploads/2012/07/Screen-Shot-2012-07-20-at-3.15.31-PM.png
302
501
Valeo Marketing
https://valeomarketing.com/wp-content/uploads/Valeo-Digital-Horizontal-85h.png
Valeo Marketing
2012-08-23 09:16:40
2021-04-09 15:30:38
How to Write a Blog Post in 5 Easy Steps